MABL 2021 Virtual Scholarship Gala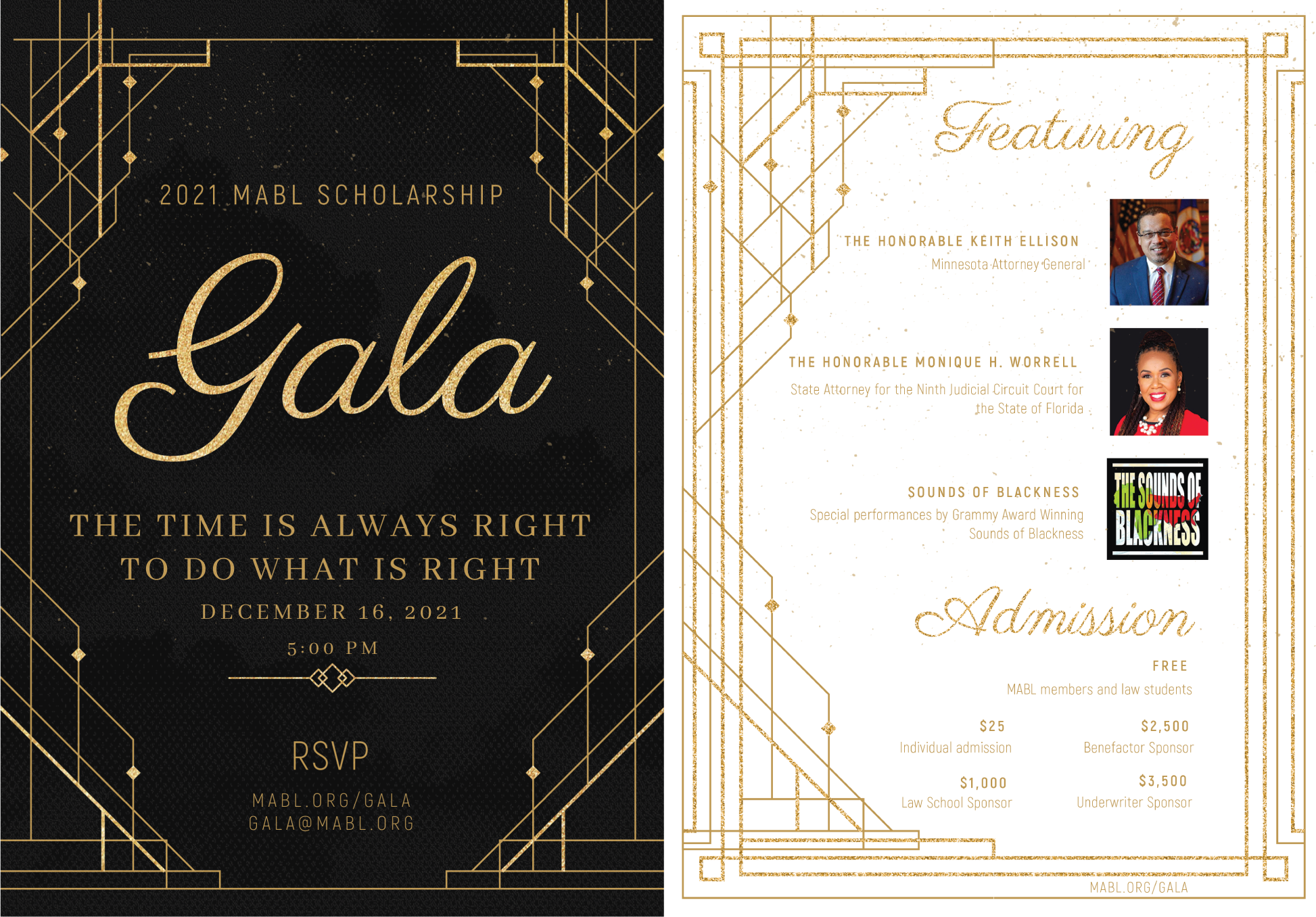 MABL Fireside Chat Speakers
Monique Worrell - State Attorney for the Ninth Judicial District for the State of Florida.
Monique H. Worrell is the State Attorney for the Ninth Judicial Circuit Court for the State of Florida. She was elected in November of 2020 and serves as the chief prosecutor.  Monique is the second African American elected as State Attorney, and the first of Caribbean descent!
Monique made Central Florida her home in 1996. After receiving her law degree from the University of Florida in 1999, she began her career as a Public Defender in Orange County, Florida. She then went on to private practice where she continued to focus on Criminal Justice.
Monique later became a clinical law professor at the University of Florida College of Law, where she trained law students who aspired to practice criminal law. Because of her passion for keeping youth out of the criminal justice system, Monique developed and implemented the Your Future, Your Choice program to teach youth their rights and responsibilities as citizens.
Monique became a founding director of the University's Criminal Justice Center and developed a rigorous program that has produced many criminal law practitioners across the state of Florida.
Monique left the University of Florida to become the founding director of the Conviction Integrity Unit in the State Attorney's Office in Orange County, Florida, where she led the investigation of claims for wrongful conviction.  It was that experience that made her realize that change in the criminal legal system was critical and must come from within.
Monique is an accomplished criminal justice attorney, with experience as a leader, advocate, educator, and administrator. Prior to being elected as State Attorney, she served as Chief Legal Officer at a non-profit organization focused on criminal justice reform.
​Monique was elected to bring reform to a criminal legal system that is fundamentally flawed, in order to achieve equity and to move our system towards justice.
Keith Ellison - Minnesota Attorney General
Keith Ellison was sworn in as Minnesota's 30th attorney general on January 7, 2019. As the People's Lawyer, Attorney General Ellison's job is to help Minnesotans afford their lives and live with dignity, safety, and respect. His guiding values are generosity and inclusion.
From 2007 to 2019, Keith Ellison represented Minnesota's 5th Congressional District in the U.S. House of Representatives, where he championed consumer, worker, environmental, and civil- and human-rights protections for Minnesotans. He served for 12 years on the House Financial Services Committee, where he helped oversee the financial services industry, the housing industry, and Wall Street, among others. Among his legislative accomplishments are passing provisions to protect credit-card holders from abusive practices and protect the rights of renters and tenants. While in Congress, he founded the Congressional Antitrust Caucus and the Congressional Consumer Justice Caucus. He also served as co-chair of the Congressional Progressive Caucus, which he helped build to more than 100 members.
Before being elected to Congress, Attorney General Ellison served four years in the Minnesota House of Representatives. Prior to entering elective office, he spent 16 years as an attorney specializing in civil-rights and defense law, including five years as executive director of the Legal Rights Center. As the leader of this public-interest law firm, he oversaw a team of attorneys focused on delivering justice for Minnesotans who had nowhere else to turn. He was also a noted community activist.
Attorney General Ellison received his law degree from the University of Minnesota Law School in 1990. He is the proud father of four adult children: Isaiah, Jeremiah, Elijah, and Amirah. He is the first African American and the first Muslim American to be elected to statewide office in Minnesota.
Networking & Open Discussion on Racial Equity - 5:00-5:30 PM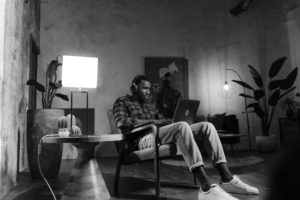 During this 30-minute period, participants will be able to join rooms faciliated by MABL Board members to mingle and network with each other. 
Sounds of Blackness - 5:30-5:35 PM
"Lift Every Voice and Sing"
Sounds of Blackness will perform "Lift Every Voice and Sing." Referred to as the Black national anthem, this is a hymn with lyrics by James Weldon Johnson and set to music by his brother, J. Rosamond Johnson, for the anniversary of President Abraham Lincoln's birthday in 1900. 
Welcome - 5:35-5:40 PM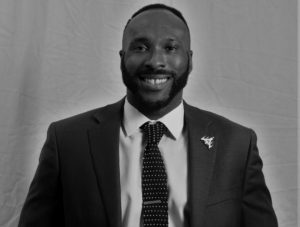 Current MABL President Uzodima Frank Aba-Onu will make introductory remarks, statements relating to the Gala theme, and map the agenda for MABL going forward in 2022!
Gala Chair and MABL Treasurer Abou Amara will thank our gracious sponsors and welcome all to the Gala!
Scholarship Awards - 5:40-5:50 PM
The Minnesota Association of Black Lawyers and the MABL Foundation annually select talented law students of color throughout Minnesota to receive scholarships. Scholarships are awarded based on a law student's overall application, with emphasis on the student demonstrating outstanding academic achievement, commitment to addressing issues affecting their community, and the potential to effectuate the overall goals of the organization. MABL awards the following 2021 MABL scholarships:
Judge Michael Davis Scholarship - Victor Sikeley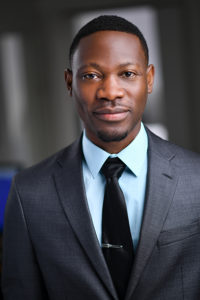 Judge Pamela Alexander Scholarship - Mulualem Adgeh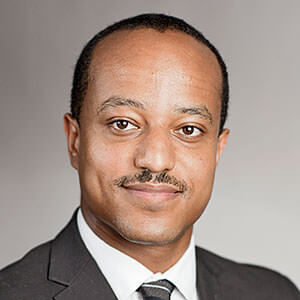 William McGee Scholarship - Valerie Stewart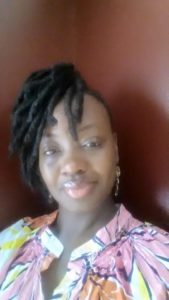 MABL Scholarship - Kevin Green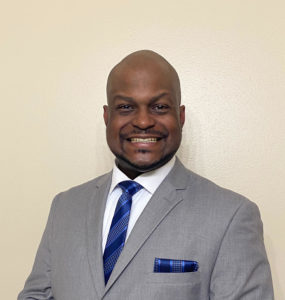 MABL Scholarship - Mirissa Anderson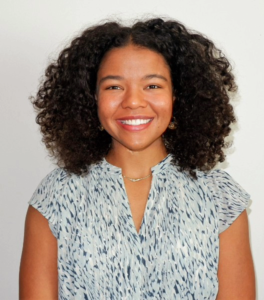 MABL Scholarship - Deanie Hatch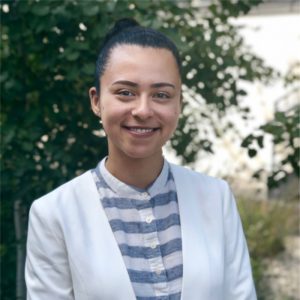 President's Award - 5:50-5:54 PM
Minnesota State Representative Athena Hollins (District 66B)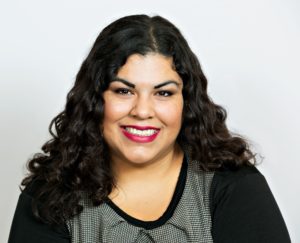 MABL President Aba-Onu will announce the recipient of the President's Award. Rep. Athena Hollins epitomizes the mission of MABL and throughout her personal and professional life, shows that she is there to serve the Black community. 
Profiles in Courage Award - 5:54-6:00 PM
Derek Chauvin Prosecution Team
Immediate Past President Amran Farah will recognize the Chauvin Prosecution Team as recipient of the MABL Profiles in Courage Award. This award is presented to an individual or organization that has demonstrated courage, excellence, and integrity in furthering MABL's mission of representing the interests of Black citizens in the legal profession and judicial system. 
CLE Program - 6:05-7:00 PM
2021 has been a year of both pain and promise for the Black Community as evidenced by the trial of Derek Chauvin for the murder of George Floyd, the continuing impact of the COVID-19 global pandemic, and the rise of the first black woman to serve as Vice President of the United States.
The theme of the MABL gala is "The time is always right to do what is right." The theme captures the ongoing challenges and opportunities to partner with the Minnesotan community and legal profession to do better and be better. Monique Worrell and Keith Ellison will have a dialogue about what it means to be here at this moment, what are the social and criminal justice issues that affect the Black community, and how we can be advocates to move our communities forward. 
1 Bias CLE Credit applied for.