The murder of George Floyd on May 25, 2020, was one of the darkest days in the recent past. However, this callous murder was not an isolated incident but instead, a symptom of repeated police attacks on Black and Brown men and women.
Mr. Floyd, and others before him, was denied his rights when he was murdered by the hands of four Minneapolis police officers. MABL strives to work to ensure that others do not have their rights violated and to support racial equality and justice.
In the coming months (and years), MABL will continue to support efforts to rebuild and get justice for Mr. Floyd and the Black community. We ask that our partners continue to do the same and collaborate with MABL on initiatives that express our joint goals. Our successes in these areas will be for naught unless we acknowledge and continuously challenge anti-blackness and discrimination within our families, friend groups, law firms, and organizations.
While we acknowledge that many of our organizations are stretched thin at this time, we ask that you continue to do your part.   True partnerships can only form when we all commit to examining how we contribute to marginalization and oppressive power dynamics in inter-organizational interactions as well as our personal lives. MABL is confident that together we can produce meaningful, long-lasting change in the communities we serve. We invite you all to step outside of your own comfort zones, champion equality, and be willing to listen and learn from each other.
Minnesota Criminal Trial Process
Ahead of the Derek Chauvin trial, we wanted to provide a document that you can share with your non-legal networks about the stages and prcocess in a Minnesota criminal trial. We hope the overview provides basic information about the process and in conjunction with the televised trial, allow for much needed transparency. Click here for the Criminal Trial Process Document. 
MABL's Solidarity Protest
STATEMENT ON MABL'S SILENT PROTEST IN SOLIDARITY
FOR IMMEDIATE RELEASE
JUNE 7, 2020
Minneapolis, MN - We are Minnesota lawyers.  We swore an oath to support the United States and Minnesota Constitutions, both of which prohibit the government from depriving a person of life, liberty, or property without due process of law.  The right to due process-and its equal application to all citizens-is at the heart of any just society.
George Floyd was denied this right when he was murdered in the hands of four Minneapolis police officers.
Today, as the judicial system continues the constitutionally required due process of determining the guilt of these officers; we stand firmly in solidarity with Mr. Floyd, his family, and all those fighting in the quest for justice.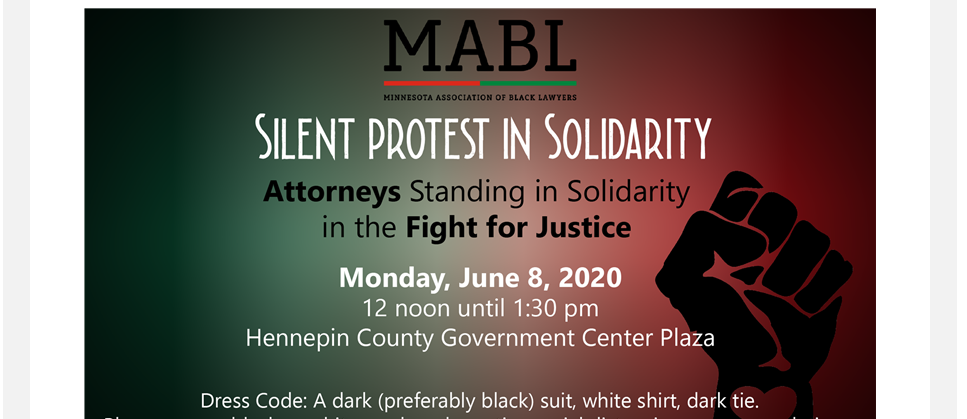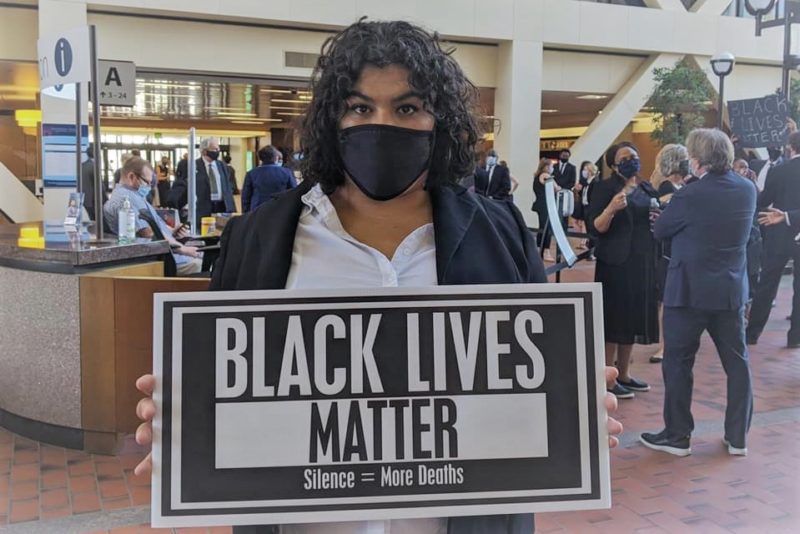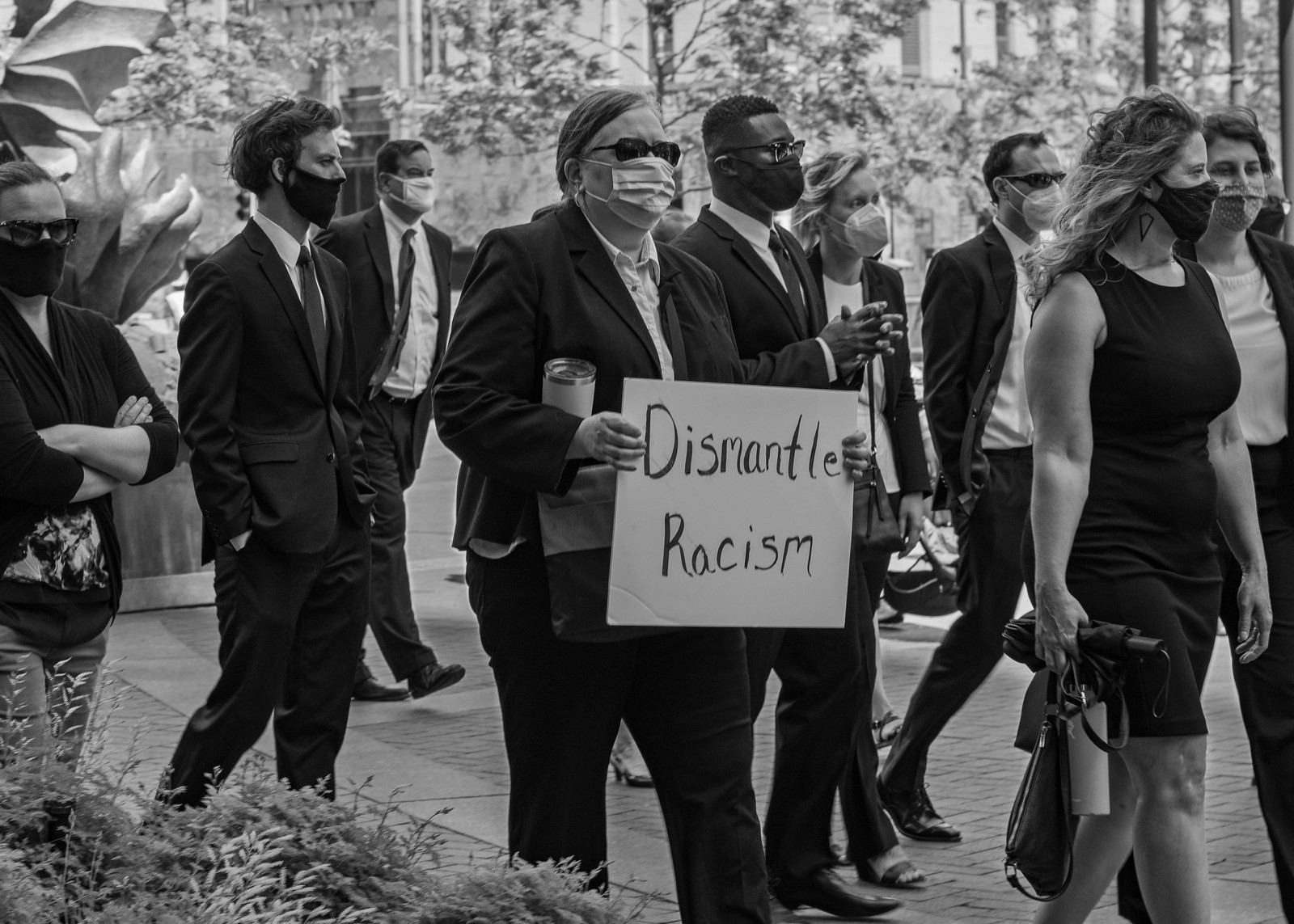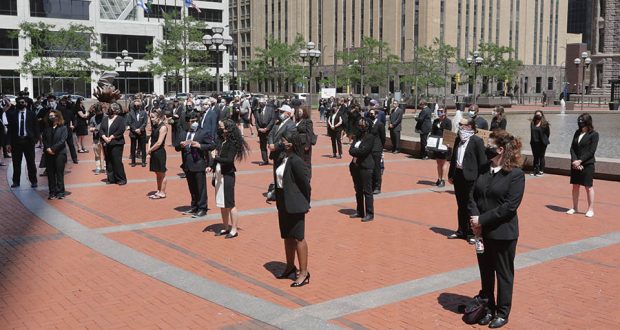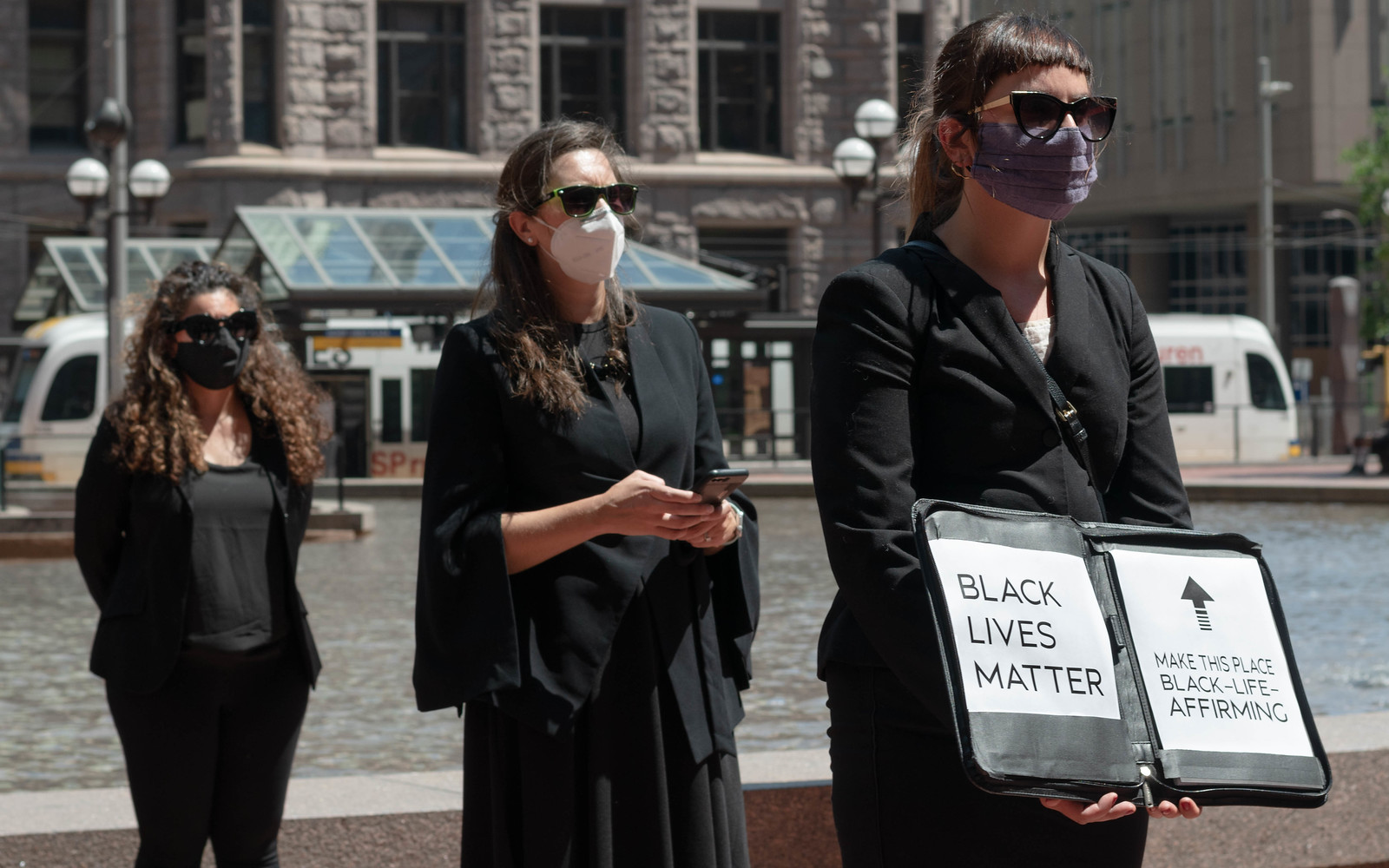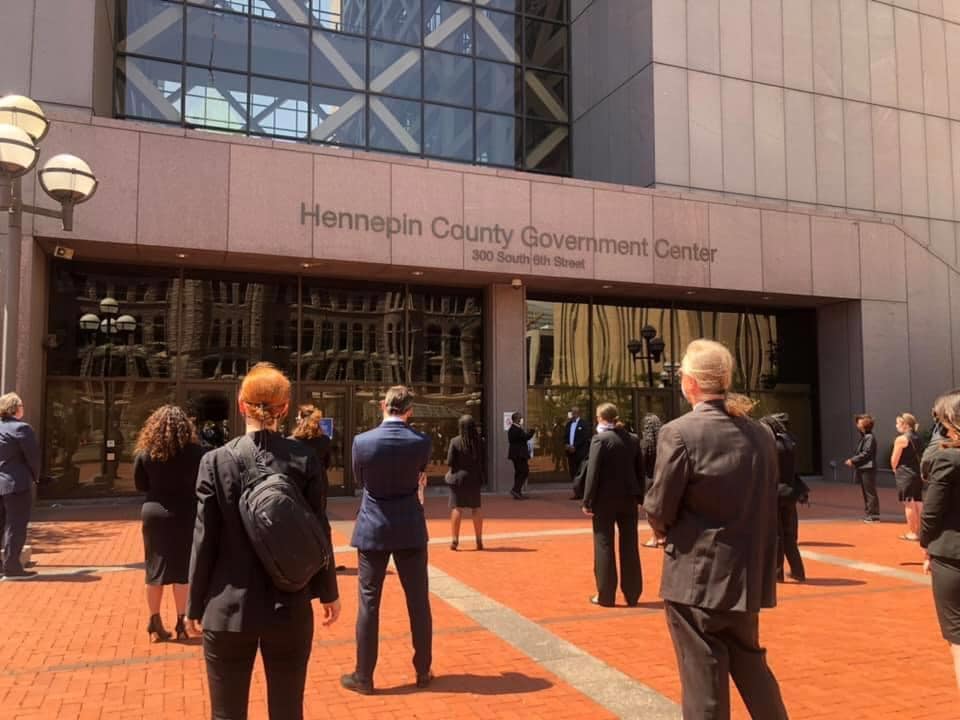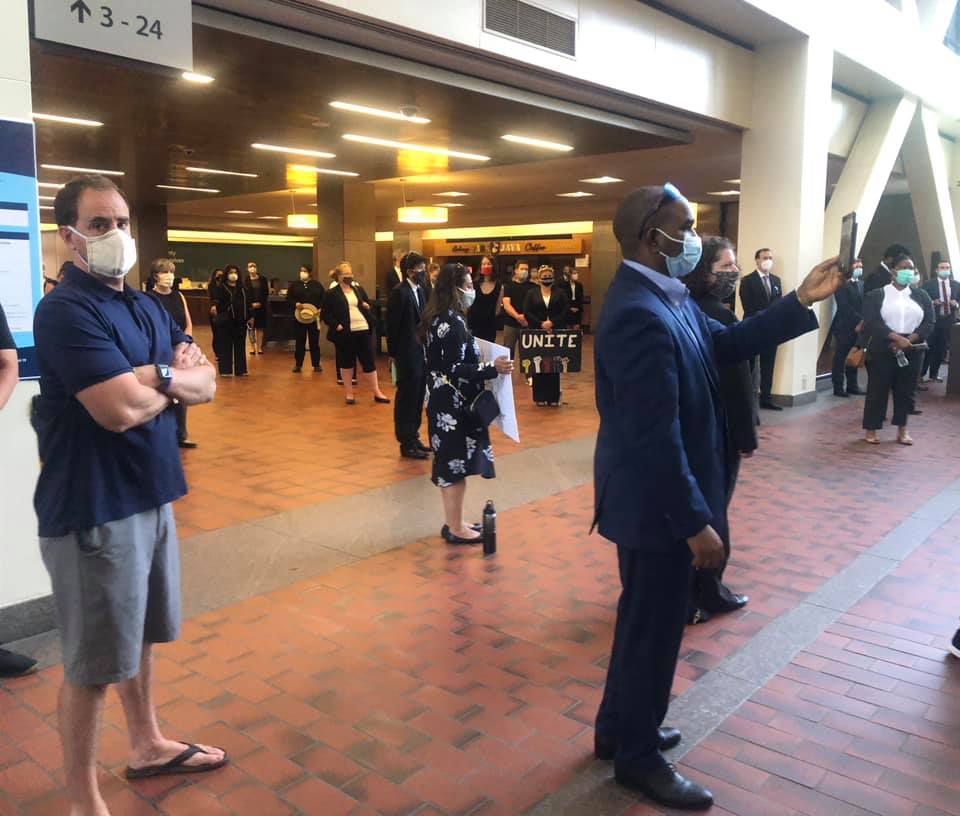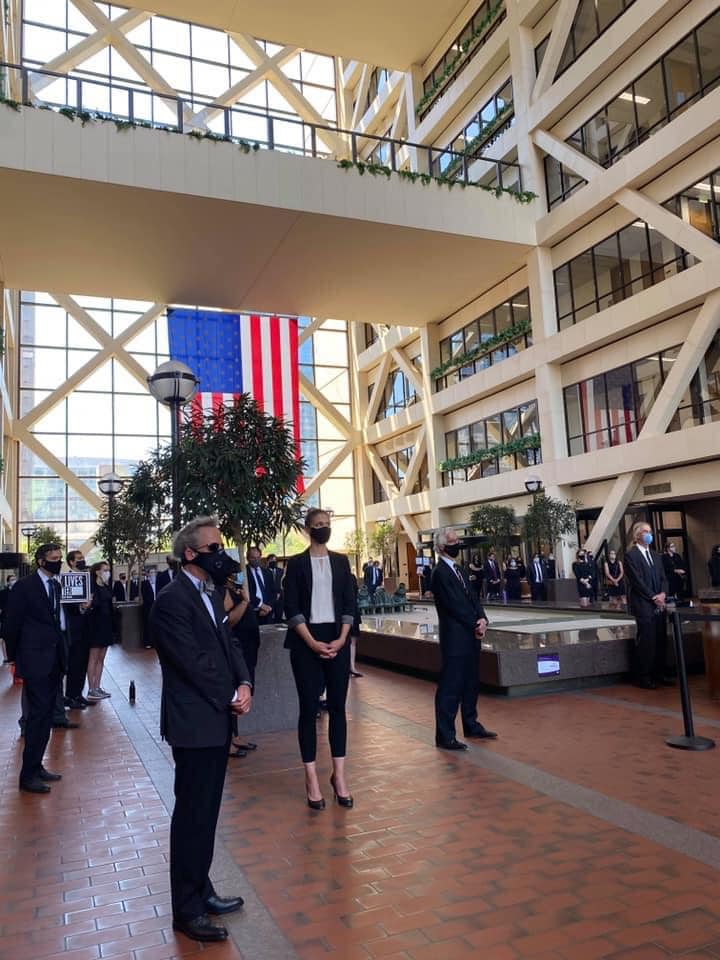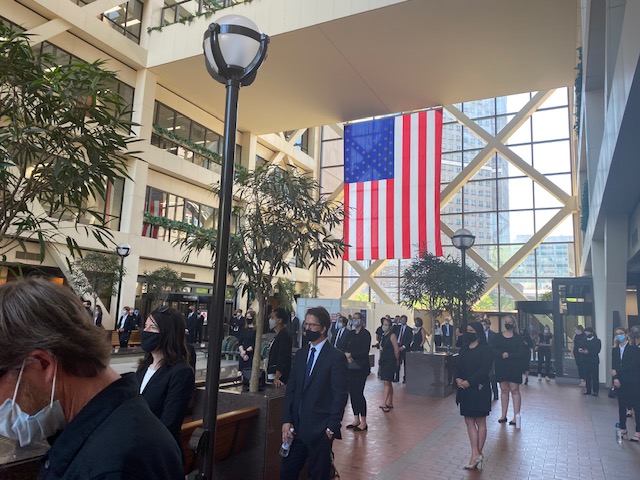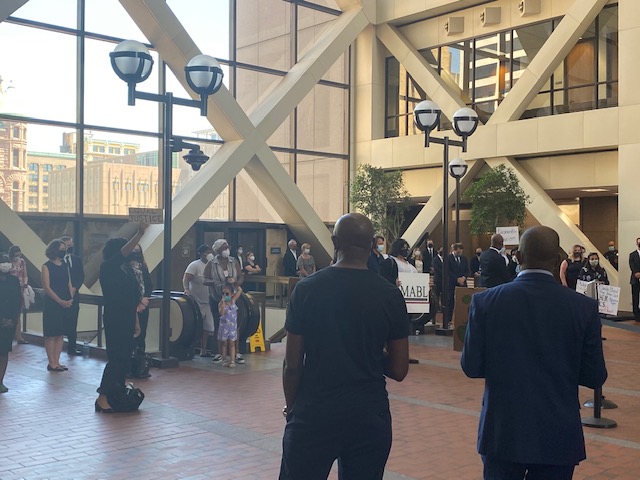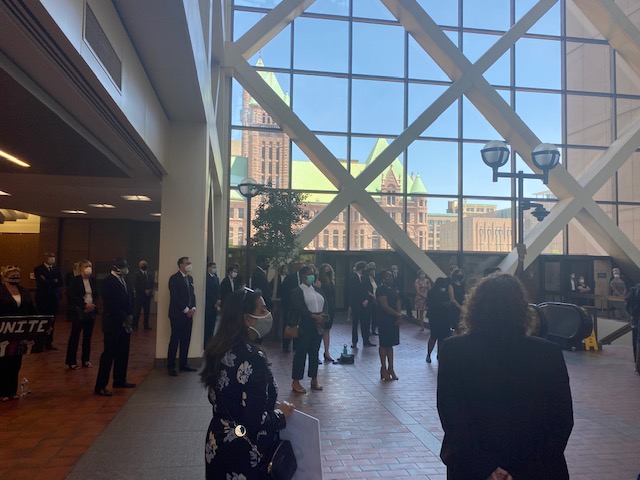 Black Owned Small Businesses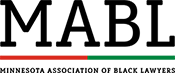 Racial Inequities in Minnesota's Legal Profession
MABL's goal is to work and collaborate with other affinity groups, business leaders, and legal professions to end racial inequities in the Minnesotan legal profession. MABL hopes that through concrete methods and measures, it can guide area law firms, public sector employers, and corporations to strive for racial equity within the legal profession. Though statements of support and solidarity are foundational and important, MABL hopes that Minnesotan organizations and leaders will push to do more to show their support and will encourage others to help with this cause. Inequity in the legal profession perpetuates inequity in the Minnesotan community. Please join us in this fight.
For more information, please contact the MABL committee chair Jazz Hampton at jhampton@foleymansfield.com.

The Legal Rights Center provides resources to support our Communities during the George Floyd Murder Trials.
Click Here to Access their page.
Below, please see a list of resources relating to initiatives by legal and non-legal organizations to provide social change in the attempt to provide racial equality for all.