MABL General Meeting
Feb 25, 2021 5:00PM—7:00PM
Location
Virtual
Cost Free
Event Contact MABL Board | Email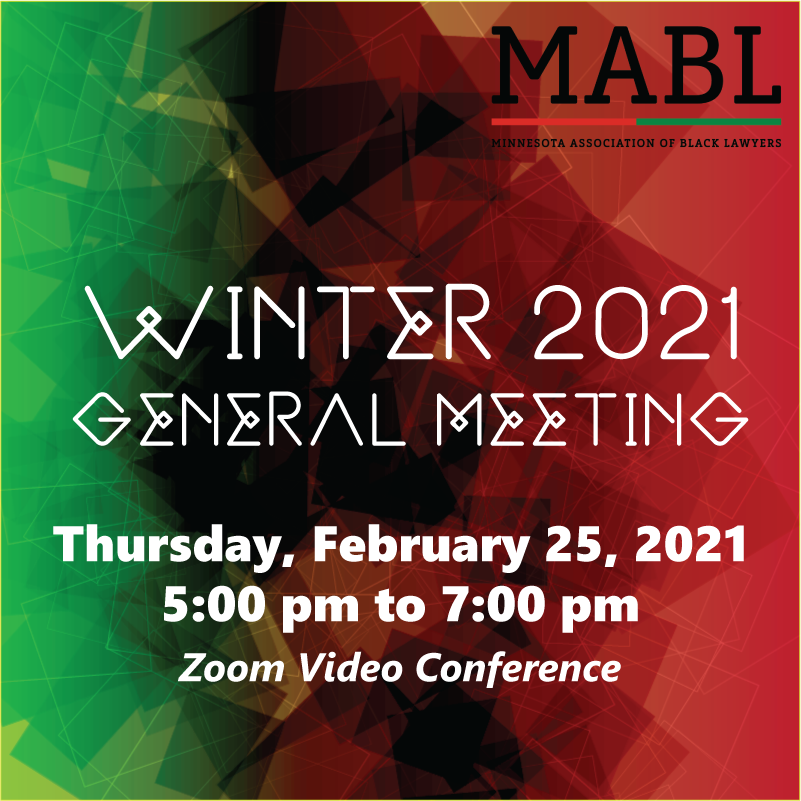 The Minnesota Association of Black Lawyers invites all MABL members and supporters to attend our Winter General Membership Meeting scheduled for Thursday, February 25, 2021, from 5 p.m. to 7 p.m. CST.
The MABL Winter General 2021 meeting will be held remotely via Zoom Video Conferencing. Remote log-in information will be provided the week of the meeting.
We will have a social half-hour from 5:05-5:30 p.m. CST followed by a presentation on recent MABL events and initiatives.
We want to hear from you on how best to continue to amplify our collective voices in the wake of George Floyd.
Additional topics to discuss include amending the bylaws regarding membership dues for first year attorneys and law students.