Just Pursuit: Discussion with Laura Coates, a Black Prosecutor's Fight for Fairness
Feb 28, 2022 5:00PM—6:30PM
Location
Virtual
Cost 0.0
Event Contact MABL Board | Email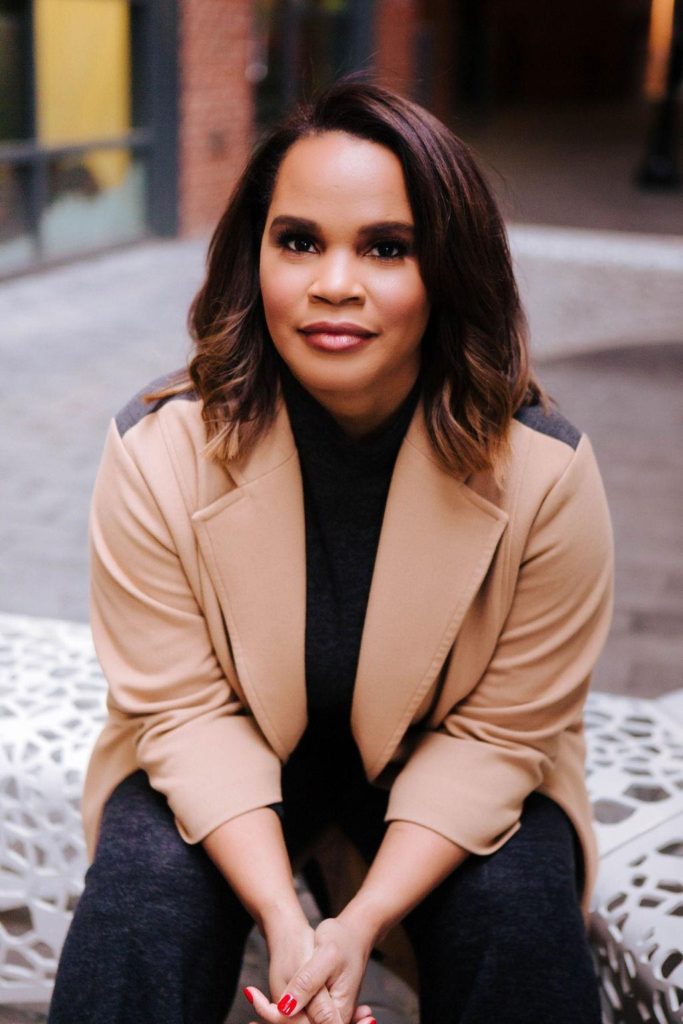 MABL Proudly Hosts
Just Pursuit
A Black Prosecutor's Fight for Fairness
by Laura Coates

Available in all formats on January 18, 2022
Date: January 28, 2022, 5-6:30 PM CST
Location: Virtual
MABL is proud to host a fireside chat with former federal prosecutor, CNN senior legal analyst, and SiriusXM host, Laura Coates, to discuss her new book, Just Pursuit: A Black Prosecutor's Fight for Justice (Simon & Schuster). Weekday morning 5 Eyewitness News (KSTP) anchor, Brandi Powell, will conduct the informal interview with Laura. 
Envision that your car was stolen. The thief is caught, and you're asked to testify against him. And yet, when you go to court to serve as a witness for the prosecution, you're the one who is arrested and hauled off in handcuffs. 
This is the opening scene for Laura Coates's stunning debut, in an urgent look at our criminal justice system. Through Coates's experience as a Black female prosecutor for the U.S. Department of Justice, readers have a front-row seat in the courtroom as a parade of Black and brown defendants are hauled in and systemic racism plays out. And it's not just the defendants—like the witness who had his car stolen and had crossed the border illegally twenty years prior, but has since lived a lawful life in the U.S. Readers see Coates struggle with her duty to report him to ICE. Or watch as she is trained by a white male colleague to unfairly interrogate a young Black defendant. Or relive Coates overseeing a female judge victim-blaming a teenage sexual assault survivor based on her courtroom attire. Experience Coates's shock on her first day in court, where across 73 cases, every single defendant was Black.
With vision and grace, Just Pursuit reveals the tension between the idealism of the law and the lived reality of working within the parameters of a flawed system, exposing the chasm between what is right and what is lawful.
Coates will discuss her deeply personal memoir that's also reminiscent of page-turning legal thrillers, Laura Coates wrestles with the racism and sexism she experienced, questioning how the law intersects with modern civil rights.
Through the prism of Laura Coates's experience, MABL seeks to shine the light on a system that perpetuates bias and unfairness. Join us for this riveting and crucial conversation.
About Laura Coates




Among her roles, Laura Coates is currently an adjunct professor at the George Washington University School of Law. She served as Assistant United States Attorney for the District of Columbia and a Trial Attorney in the Civil Rights Division of the Department of Justice, specializing in the enforcement of voting rights throughout the United States. In private practice, Laura was an intellectual property litigator with an expertise in First Amendment and media law.

Laura Coates brings impressive credentials to this hard-hitting analysis. First, she worked in the Civil Rights Division as a voting-rights attorney. Then she switched to become an Assistant United States Prosecutor for the Department of Justice in Washington, D.C., and this book covers that experience. She has since left and now is a Senior Legal Analyst at CNN, a George Washington University law professor, and has her own talk radio show on SiriusXM.

A graduate of Princeton University's School of Public and International Affairs, and the University of Minnesota Law School, Coates resides outside of Washington, DC, with her husband and two children. Visit: https://www.lauracoates.com/.

About Brandi Powell
Brandi Powell is a weekday Morning News Anchor and has been part of the 5 Eyewitness News team since January 2014. Brandi has won multiple team Emmy awards and earned individual Emmy nominations, most recently an Upper Midwest Emmy nomination for Anchoring in 2020.

In 2020, Brandi launched and reported an in-depth series called Conversations About Racism and the Road to Equality. The 3-part series included Understanding Racism, The Talk and Youth Activists & Education. Her team won a Minnesota Society of Professional Journalists Page One Award for Special Project/In-depth Series in 2021. Visit: https://kstp.com/news/brandi-